Tom Wishon Wedges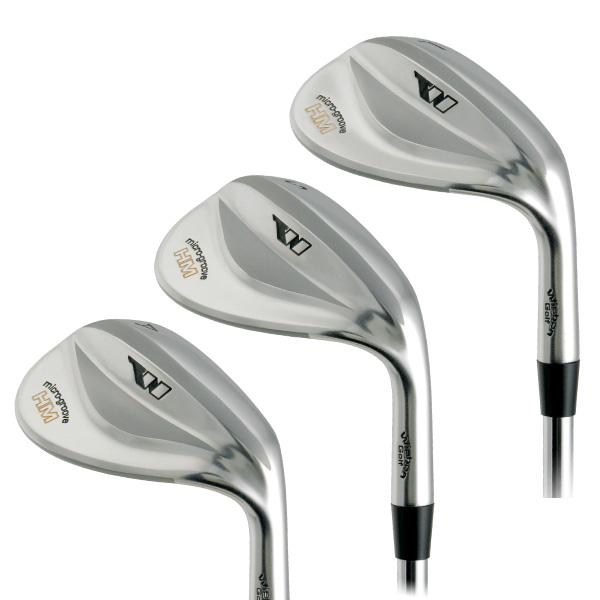 Micro-Groove HM Wedges
The Ultimate in Wedge Design – New Micro-Grooves with Horizontal Face Milling in a Soft Carbon Steel, Classic 'Tear-Drop' Profile with Medium-Wide Sole
Features:
• Classic Tear-Drop Profile Shape with Medium Sole Width offers golfers the most popular and traditional shape in wedge design
• New Micro-Groove Scoreline Design with Horizontal Milling in between the lines creates more friction on the ball at impact for enhanced spin performance
• 'Blade-on-Blade' Back Design allows a slightly higher CG for more solid feel and better performance on higher face impacts that can occur when the ball sits up in the grass
• Investment Cast from 1020 Carbon Steel for soft feel
• Beautiful Pearl Chrome Plating delivers a very striking and highly durable finish, available in RH in 52º Approach Wedge, 56º Sand Wedge and 60º Lob Wedge. LH in 56º Sand Wedge.
---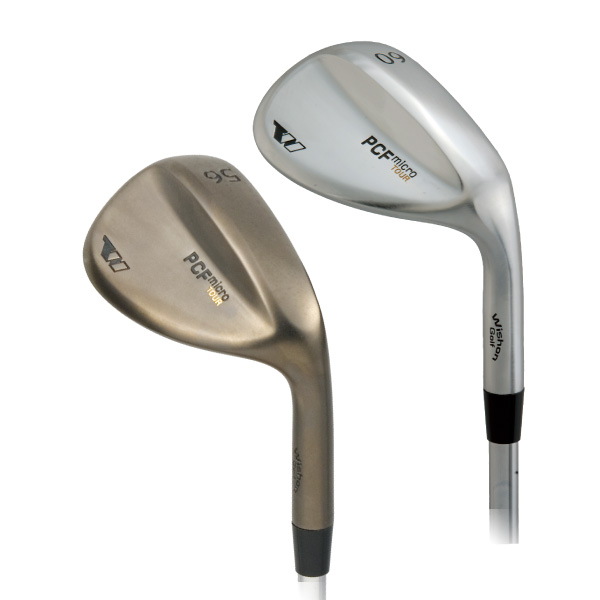 PCF Micro Tour Wedges
TWGT's new traditional sole wedge design with milled face and Micro-Groove™ scorelines, destined to become a classic
Features:
• Available in Bright Satin Chrome plating or Dark Nickel Platinum plating finish.
• Traditional, narrow sole, classic shape/profile stands as the finest overall shape and set-up behind the ball in a TWGT original wedge design.
• CNC Milled Face combines with TWGT's unique Micro-Groove™ scorelines to offer the highest level of backspin available in a wedge design.
• Micro-Groove™ scorelines are more narrow and closer together than traditional scorelines – the Micro-Groove design allows the edges of 5 lines to contact the ball at impact while traditional lines only allow 3. This is one more key to the enhanced spin design of the PCF Micro Tour wedges.
• Designed with TWGT's unique "zero-bounce heel" – all the bounce has been removed from the heel area of the sole to allow golfers to roll the face open without raising the leading edge. A key to playability from thin grass and even hardpan.
• Numerous wedge fitting options in 52, 56, and 60 degree lofts. LH available in 52 and 56 degree lofts.