Tom Wishon Drivers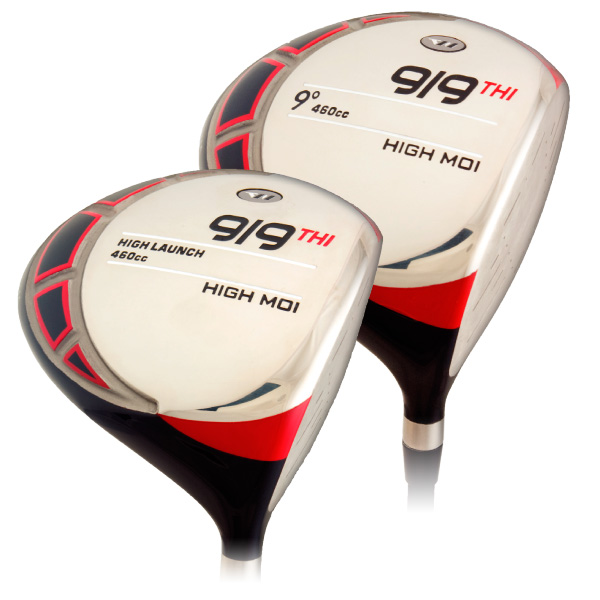 919THI Drivers
Wishon Golf's Most Popular Driver Design in a Wide Variety of Custom Fitting Options
Features:
• The 919THI Drivers are now designed with a unique, pure titanium bendable hosel to allow you to fit ANY golfer for lie and face angle.
• The 919THI Drivers are manufactured using all new, plasma welding tooling dies for 2014 to ensure the highest level of head to head consistency and durability.
• The combination of variable thickness face with >5,000 g/cm2 MOI delivers the best off-center hit performance in the game – just hit the 919THI Driver and you won't believe the performance.
• GRT reduced roll radius ensures a more consistent launch angle and spin rate for all shots, whether high, center or lower face hit.
• Available in RH in black metallic finish in 9*, 11*, 13*, 15.5*, 10.5* Draw Bias Plus and new 11* Offset. LH in black in 11*, 13.5*. Matte white non-glare finish versions available in RH only in 9*, 11*, 13* lofts